Montessori Training Centre of BC
A Place of Education for adults on the nature of childhood
Primary Mentorship Series:
Does Montessori Really Work?
Presented by Gilda Bonnet:
Open to all Montessori Primary Guides
(This series is taking place IN-PERSON training at the Montessori Training Centre of BC)
​NEW SERIES BEGINNING: SPRING 2021
REGISTRATION NOW OPEN
UPCOMING DATES:
5 DAY/3 DAY SERIES
​SATURDAYS, APRIL 3, 10, 17, 24 & MAY 1, 2021
9:00AM TO 4:00PM
This 5 day IN PERSON Mentorship Series is for all Montessori Primary Guides. The course is held over 5 consecutive Saturdays with the unique option to join for the full 5-day series or the option to join for 3 days.
Dr. Montessori's method proposes to aid the child in the formation of its personality. The intention of this series of talks is to discover what lies beyond the stated goals of the presentations to recognize what each area offers to this creative process.
We will explore each of the four Primary areas separately over the course of four Saturdays. On our last Saturday we will study the interrelatedness of these areas and the reciprocal role each plays in strengthening and harmonizing the child's psychic construction.
This careful examination should lead us to a more effective implementation of Dr. Montessori's holistic approach to education. It should better equip us to assist each child in the fullest development of its spiritual, physical, and mental potential.
AMI Auxiliary Training, Consultant, Lecturer: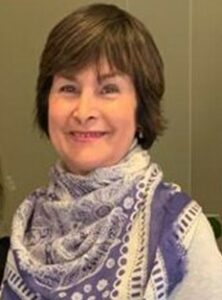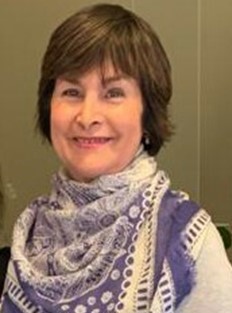 Gilda Bonnet graduated from the first AMI course in Puerto Rico in 1988. She has more than thirty-five years' experience directing a Montessori class for children between the ages of 3 and 6 years, including a model school she owned and operated in Puerto Rico. She later led the model classroom for the first AMI training course in Gerona, Spain. In 2001, Gilda completed her Auxiliary Trainer course, and joined the staff at the MTCBC in Vancouver, Canada, becoming its Course Assistant for a number of years. Recently, and at its inception, Gilda was hired as the Guide and Head of School for the MTCBC Lab School, the Montessori Children's Community. She is an AMI examiner and consultant.
Location
MTCBC Main Campus
1410 Nanton Ave. , Vancouver, BC V6H 2E2 (Entrance at corner of Nanton Ave. & Cartier St.)
* This program does not require approval by the Private Training Institutions Branch (PTIB) of the Ministry of Advanced Education, Skills & Training. As such, PTIB did not review this program.