Montessori Training Centre of BC
A Place of Education for adults on the nature of childhood
October Professional Development Workshop
at the Montessori Training Centre of BC (in-person workshop)
Friday, October 22: 6:00pm – 8:00pm
Saturday, October 23: 9:00am – 4:00pm
The Beginning of Everything
This workshop will explore the core principles and essential pillars in Dr. Montessori's pedagogical approach: The Prepared Environment, The Child and The Guide. It establishes a clear framework for Guides and Assistants to implement this approach with a deeper understanding, clarity, confidence and joy. It is designed to equip participants with tools and strategies to help maneuver the first months of the school year, which at times, can be overwhelming and challenging.
An invaluable workshop for new Guides, Assistants and Administrators!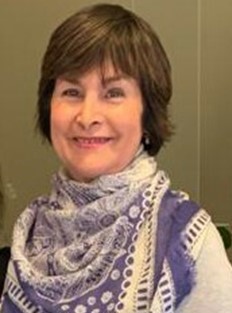 Gilda BonnetGilda Bonnet graduated from the first AMI course in Puerto Rico in 1988. She has more than thirty-five years' experience directing a Montessori class for children between the ages of 3 and 6 years, including a model school she owned and operated in Puerto Rico. She later led the model classroom for the first AMI training course in Gerona, Spain. In 2001, Gilda completed her Auxiliary Trainer course, and joined the staff at the MTCBC in Vancouver, Canada, becoming its Course Assistant for a number of years. Recently, Gilda retired as the Guide and Head of School for the MTCBC Lab School, the Montessori Children's Community. She is an AMI Examiner and Consultant.
Location
MTCBC Main Campus
1410 Nanton Ave. , Vancouver, BC V6H 2E2 (Entrance at corner of Nanton Ave. & Cartier St.)

* This program does not require approval by the Private Training Institutions Branch (PTIB) of the Ministry of Advanced Education, Skills & Training. As such, PTIB did not review this program.