Montessori Training Centre of BC
A Place of Education for adults on the nature of childhood
AMI Elementary Montessori Teacher Training
"The secret of good teaching is to regard the child's intelligence as a fertile field in which seeds may be sown, to grow under the heat of flaming imagination. Our aim, therefore, is not merely to make the child understand, and still less to enforce him to memorize, but so to tough his imagination, as to enthuse him to his inmost core."
(To Educate the Human Potential, pg.11)

Diploma granted: AMI Elementary (6 – 12) Diploma
The Montessori Training Centre of British Columbia (MTCBC)  works in affiliation with the Association Montessori Internationale.  The courses offered must meet rigorous standards, in both content and teaching staff.  The Diploma awarded by the MTCBC is in great demand by Montessori Schools both nationally and internationally.  Individuals must enquire what local requirements set out by government regulatory bodies must also be met when applying for teaching positions.
AMI Elementary Director of Training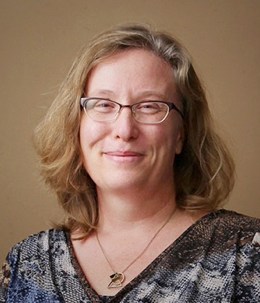 Kyla Morenz
Kyla Morenz is an AMI Elementary Trainer from Toronto, Canada. She has a B.A. from the University of Waterloo and her M.Ed. from Loyola University in Maryland. In 2011, she obtained her TESOL certificate from the University of Toronto, Woodsworth College. She has AMI diplomas at both the 3-6 and 6-12 levels. She has taught in 6-9, 9-12, and 6-12 environments in Canada and Morocco. She has lectured on courses in North America and Europe.
Course Assistant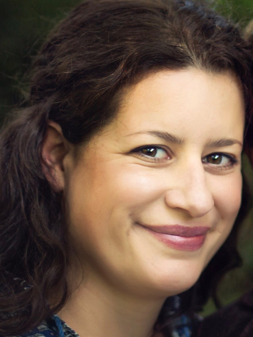 Erin Higginbottom
Erin Higginbottom got her start as an AMI Casa/preschool classroom assistant, has taught in both Lower and Upper Elementary classrooms in Western Canada, and has sat on the Board of Directors of The Montessori Society of Canada for several years. Erin also has experience in Montessori administration and leadership in the role of Principal, and most recently as Director of Education. She holds a B.A. in English Literature from the University of Toronto, an A.M.I. Montessori Elementary Teaching Diploma from the Montessori Institute of Milwaukee.
Course Calendar
Summer One

Foundation Course
June 17, 2019 – July 19, 2019 (5 weeks)
This Course is required for all students who do not hold an AMI Primary diploma
Elementary Training
July 22, 2019 – August 23, 2019 (5 weeks)
Elementary Training
June 29, 2020 – August 21, 2020 (8 weeks)
Elementary Training
June 28. 2021 – August 20, 2021* (8 weeks)
*Dates for Summer Three are approximate and are to be confirmed by January 2021
Masters of Education Opportunity
Graduates of the program are eligible to apply to be transferred into the Educational Leadership M.Ed degree program through Vancouver Island University in Nanaimo, BC.  An ideal opportunity for those hoping to obtain a graduate degree by completing practice based projects and/or research!  Please see downloadable information form below.
Elementary Course Overview
The study of Montessori pedagogy and child development as well as an interdisciplinary approach to the study of human beings, their endeavours and relationship with the universe for children from six to twelve years.
Theory lectures

on the Montessori philosophy and psychology

Reading/study

of Dr. Maria Montessori's books including directed reading seminars

Presentation lectures

on the purpose and use of the variety of Montessori activities

Supervised practice

with the Montessori materials

Observation

 in Montessori Elementary classes

Teaching practice

in Montessori classes directed by AMI Elementary Diploma holder

Written work

– the student compiles a reference album for each area of the
prepared environment with an essay style introduction for each album.

Material making assignments

– students make activities for the classroom to keep for their own use
Admission Requirements
AMI Primary (3 to 6) Diploma or AMI Foundation Course required for preparation, which is a 5-week full-time preparatory course run prior to the start of the Elementary 6 to 12 Program.
Bachelor's Degree in any field.
English Proficiency for ESL Students:
IELTS Academic minimum 6.5, with no band under 6.0; TOEFL iBT 80 with no section under 19; TOEFL computer 220; or an equivalent test score, as determined by the Montessori Training Centre of BC. If one has studied successfully in a post-secondary institution where English is the language of instruction, this will be considered equivalent to a test score (no further tests required).
Requirements for Elementary Certification
The Montessori Elementary Diploma is granted upon satisfactory completion of the course requirements in:
attendance at lectures and supervised practice
observation and practicum requirements
material making assignments
written assignments
reference albums and resource manuals
passing grades on written examinations
passing grades in oral examinations conducted by Examiners of the AMI
Contact
Email: elementary@mtcbc-ami.org
Phone: 604-261-0864
Location
Elementary Campus, a satellite campus of the MTCBC
North Star Elementary
1325 East Keith Road, Lynnmouth Ave, North Vancouver, BC V7J 1J3