Montessori Training Centre of BC
A Place of Education for adults on the nature of childhood
AMI Assistants (Montessori 3 – 6)
This course is taking place In-person  at the Montessori Training Centre of BC
NEW COURSE:
March 2023 – Registration now closed.
Date: March 13th, 2023 – March 25th, 2023
Week One: Monday – Friday 9:00am – 4:30pm
Week Two: Monday – Saturday 9:00am – 4:30pm* (Material making days are split into two separate groups if group size exceeds 15 people)
Cost: $1250.00 (includes: Application fee, tuition, materials)
Books sold separately.
This in person course takes place over 10 sessions for a total of 69 hours.
This certificate course equips the adult with the knowledge required to become an Assistant in the Montessori Primary (3-6) classroom.
The Montessori Training Centre of British Columbia (MTCBC) works in affiliation with the Association Montessori Internationale. The courses offered must meet rigorous standards, in both content and teaching staff. The Certificate awarded by the MTCBC is in great demand by Montessori Schools both nationally and internationally for the position of Assistant to the Montessori Guide. Individuals must enquire what local requirements set out by government regulatory bodies must also be met when applying for Assistant positions.
Certificate Granted
AMI Assistant Certificate
British Columbia Early Childhood Educator Assistant (ECEA) Certificate
Applications for an (ECEA) Assistant Certificate are sent to the Early Childhood Educator Registry, Ministry of Education and Children and Family Development.
AMI Primary Director of Training: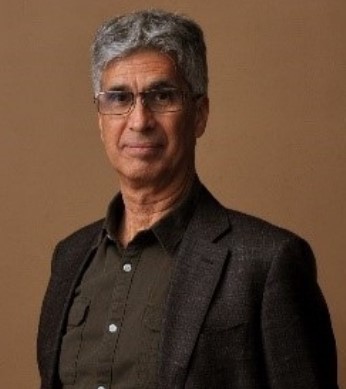 Eduardo CuevasEduardo completed AMI Primary Training in 1973 in Mexico City. Besides having directed his own class in the school he founded, he has directed training courses in Puerto Rico, Spain, and the United States. He had been the Director of Training of the Primary Training Course at the MTCBC from 1999-2020. Mr. Cuevas has extensive experience as an AMI Consultant and Director of Parent Education Programs. He holds a Master's degree in Primary Education from Loyola College, Baltimore, USA and is a past member of the AMI Board of Directors.
Location
MTCBC Main Campus
1410 Nanton Ave. , Vancouver, BC V6H 2E2 (Entrance at corner of Nanton Ave. & Cartier St.)

* This program does not require approval by the Private Training Institutions Branch (PTIB) of the Ministry of Advanced Education, Skills & Training. As such, PTIB did not review this program.