Montessori Training Centre of BC
A Place of Education for adults on the nature of childhood
AMI Assistants (Montessori 6 – 12)
New Course Coming Soon…
The intention of the Assistants Course is to help interested adults become able assistants in a community of elementary aged children. It is an introduction to Montessori pedagogy and training for the role of Assistant.
Certificate granted:
A.M.I. Assistant Certificate
The Montessori Training Centre of British Columbia (MTCBC) works in affiliation with the Association Montessori Internationale. The courses offered must meet rigorous standards, in both content and teaching staff. The Certificate awarded by the MTCBC is in great demand by Montessori Schools both nationally and internationally for the position of Assistant to the Montessori Guide. Individuals must enquire what local requirements set out by government regulatory bodies must also be met when applying for Assistant positions.
AMI Elementary Director of Training: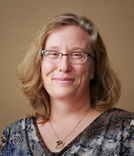 Kyla Morenz
Kyla Morenz is an AMI Elementary Trainer from Toronto, Canada. She has a B.A. from the University of Waterloo and her M.Ed. from Loyola University in Maryland. In 2011, she obtained her TESOL certificate from the University of Toronto, Woodsworth College. She has AMI diplomas at both the 3-6 and 6-12 levels. She has taught in 6-9, 9-12, and 6-12 environments in Canada and Morocco. She has lectured on courses in North America and Europe.
Location
Primary Campus of the MTCBC
Montessori Training Centre of British Columbia Campus
1410 Nanton Ave

* This program does not require approval by the Private Training Institutions Branch (PTIB) of the Ministry of Advanced Education, Skills & Training. As such, PTIB did not review this program.