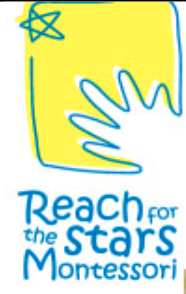 Burnaby/Vancouver – Reach for the Stars Montessori
Job posting for 2 full time AMI Assistants to Infancy Guides (Boundary area) to support our expanding programs and a part time AMI Guide(East Vancouver) and a part time and full time guide (Kitsilano area). These positions will be available for September 2023, but potential to start as soon as possible.
We are looking for enthusiastic candidates to be a part of our reputable, influential, supportive team of educators. Reach for the Stars Montessori was established in 2002 and has since provided education and care in the lower mainland, in an AMI instructed program. If you have the drive and vision of providing quality services for the preschool or infant/toddler children in your care and want to work with likeminded and committed people, be excited about going to work every day, and engaged in your daily activities within our beautiful facility, then this is the place for you.
Salary commensurate with education and experience.
http://montessoristar.com/
Qualifications required:
• Accredited AMI Montessori training
• ECE or ITE certified
• Valid First Aid
• Experience working with children
Required Experience: Skills and Specifications:
• Excellent interpersonal skills, communicates well, organized, responsible, mature and dedicated
• Must be able to adapt to the needs of the children and our environment
• Must take initiative
Duties and Responsibilities:
• Adhere to AMI Montessori curriculum, philosophies and pedagogy
• Guide and redirect children appropriately
• Monitoring and assessing student progress and writing reports
• Plan and maintain a stimulating and clean environment that protects the health and safety of the child
• Maintain collaborative relationships with families and staff
Please forward your resume and letter of interest to reachforthestars@telus.net. In the memo line please write 'interested candidate'