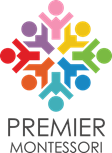 IT Head Teacher
Premier Montessori is looking for a committed and enthusiastic AMI Assistant to Infancy Guide to complement and collaborate with other inspired teachers and Management Team! You will be responsible for creating a caring, safe, and beautiful Montessori environment for each child and to facilitate children's emotional, cognitive, social, and physical growth.
The ideal candidate will be passionate about Montessori education with an ability to reach out to all the children and create a relationship of mutual trust. They will know how to thoroughly prepare a Montessori environment and make learning a natural and meaningful process. The goal is to help cultivate the children's interest in the world and be there to support them in their entire process of learning and development.
Head Teacher responsibilities include:
Establish and maintain positive daily communication with families
Ensure that all safety and supervision standards are implemented and maintained
Assist with the preparation and clean up food/snacks during mealtime
Always maintain a neat and clean environment
Supervise, guide and mentor support staff and practicum students
Attend all classroom and school meetings, as well as training workshops
Assist with the other duties as needed by the Head of School and Management Team
What we offer:
We celebrate a wide range of backgrounds, education and experiences of our team and believe that it is one of our biggest strengths. PMA is commitment to ongoing learning and development, and we encourage and support our team with this. This includes in-house professional development days, as well as funding to attend conferences and workshops.
Other highlights include:
Fully equipped classrooms with beautiful materials
Attractive salary commensurate with education and experience
Health and dental benefits
Professional Development Budget
Growth Mindset Environment
Qualifications
AMI A – I Certification required
ECE or Infant Toddler License an asset
Valid Emergency First Aid & CPR-C Certification a must
Additional courses/training related to child growth and development an asset
Applicants are requested to submit their resume and cover letter via email to tina@premiermontessori.ca
We thank all applicants for their interest, however only short-listed applicants will be contacted.