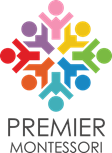 Primary Assistant
Premier Montessori is looking to hire a full-time Assistant Teacher (AMI Assistant credentials is a plus) to work at our Ironwood location. This individual would be responsible for assisting the lead teacher in facilitating and creating a sense of order, attractiveness and nurture a joy in a mixed aged classroom of 3-6-year olds. The ideal candidate would possess a flexible attitude with strong worth ethic, patience with others and offering a loving and caring environment for working with young children.
Responsibilities may include:
Assisting in tone keeping and overall monitoring of the classroom
Assistance in snack time
Helping with transitions throughout the day
Following directions of the Head Teacher
Strong communication skills
What we offer:
We celebrate a wide range of backgrounds, education and experiences of our team and believe that it is one of our biggest strengths. PMA is commitment to ongoing learning and development, and we encourage and support our team with this. This includes in-house professional development days, as well as funding to attend conferences and workshops.
Other highlights include:
Fully equipped classrooms with beautiful materials
Attractive salary commensurate with education and experience
Health and dental benefits
Professional Development Budget
Growth Mindset Environment
Qualifications:
ECE or ECEA License required
AMI Montessori Certification and experience an asset
Valid Emergency First Aid & CPR-C Certification required
Additional courses/training related to child growth and development an asset
Applicants are requested to submit their resume and cover letter via email to tina@premiermontessori.ca
We thank all applicants for their interest, however only short-listed applicants will be contacted.